ControlMonkey is excited to announce the release of the new Drift Center Cost Feature.
This new capability now offers users the ability to see the exact cost implications of each drift in real-time.
Drift refers to a discrepancy between what is specified in your Terraform code and what is actually happening in your AWS environment. A drift in cloud infrastructure can result in increased costs due to unplanned resources modifications from the AWS console. Previously, identifying the exact financial impact of a drift required manual calculations and analysis, making it a time-consuming and error-prone process.
ControlMonkey now provides an intuitive and convenient solution with the introduction of the Cost Implication Feature. When ControlMonkey detects a drift within a cloud environment, the Drift Center now conveniently displays the exact amount of the cost implication, enabling users to precisely observe the financial impact of each drift.
By providing real-time visibility into the financial consequences of a drift, ControlMonkey empowers businesses to run their cloud efficiently and minimize unnecessary expenses.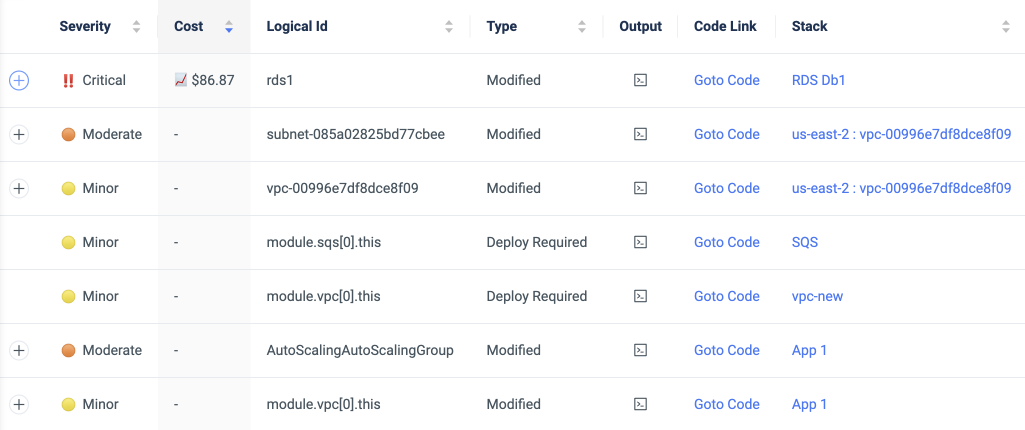 Furthermore, users are now able to efficiently address and fix these drifts seamlessly.
The user-friendly Drift Center interface provides clear and precise visuals that identify the specific part of the code responsible for the drift, along with comprehensive guidance on the necessary fixes. Additionally, a convenient one-click link is available to take users directly to the relevant code section that drifted. This integration allows users to make the necessary changes and align the code effortlessly.
In a rapidly evolving cloud landscape where cost optimization is crucial, with the addition of the Drift Center Cost feature, businesses using ControlMonkey can now proactively control their cloud costs, saving valuable time and resources.