Self-service Infrastructure Catalog
Allow other teams to launch pre-defined AWS environments in minutes from a centralized source of truth. 
Promote engineering autonomy, enable agility, increase team productivity, and maintain governance and control.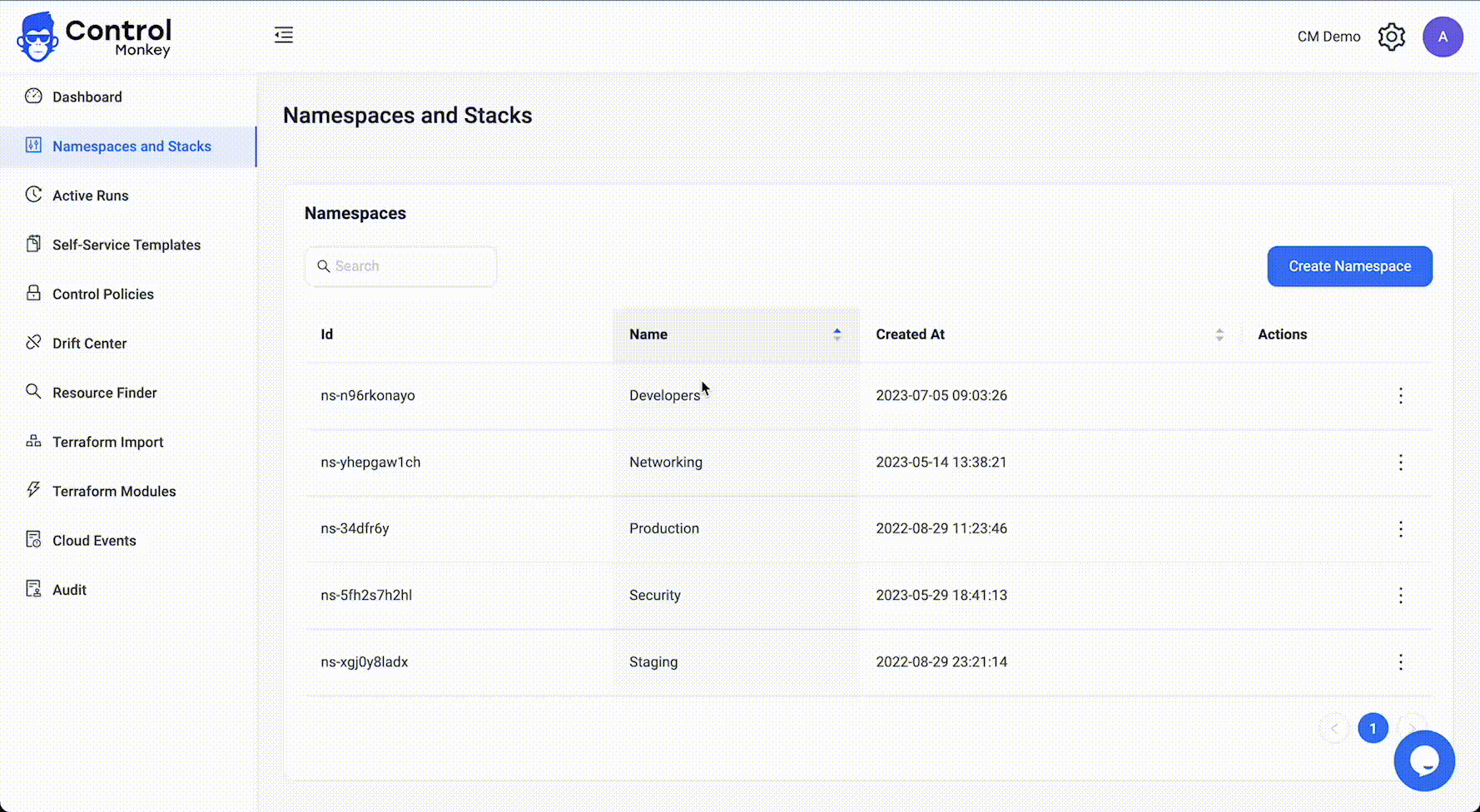 Reduce friction between DevOps and R&D
Reduce Infrastructure costs

Save precious DevOps time
Enable agility without sacrificing control
ControlMonkey enables other teams (Dev/QA/Sales) to easily provision AWS resources under your own rules. 
Share templates and blue-prints with different teams and let them provision infrastructure without the need to know Terraform in a simple and convenient way.
You control the templates, you control the permissions, you control the variables, you control your time.
Save on infra costs by setting a clear TTL for each environment
With ControlMonkey, you are able to set a pre-defined TTL (Time to live) for any environment created. 
Control the costs of ephemeral development, testing and staging environments. 
Avoid surprising charges in your AWS bill at the end of the month. 
Free your DevOps team from replying to tickets from other teams
With Self-service provisioning, your team doesn't need to handle Jira tickets requesting them to spin up new infrastructure.
Accelerate development and testing by eliminating the need to handle complex and queued service requests for provisioning infrastructure.
Free your DevOps team to handle more strategic tasks.
In this video, ControlMonkey demonstrates its 'Self-service' dashboard which enables other teams to spin up infrastructure on their own. 
Watch how DevOps teams can dramatically reduce the amount of service tickets they are handling. 
Read more related to this solution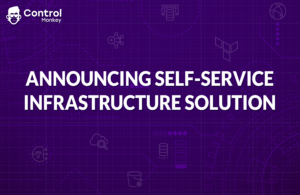 blog
Self-service Infrastructure solution enables other teams to spin up resources on their own, under your rules.
Read More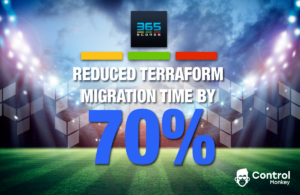 Harnessing ControlMonkey capabilities, 365Scores cut short their migration project by 70% and saved countless hours of error-prone and labor-intensive DevOps hours.
Read More