Terraform Solutions for Enterprise Scale
Maximize your Terraform coverage and Govern more resources, in less man hours.
Take a proactive DevOps strategy and prevent 90% of production issues with ControlMonkey's Cloud Management Platform.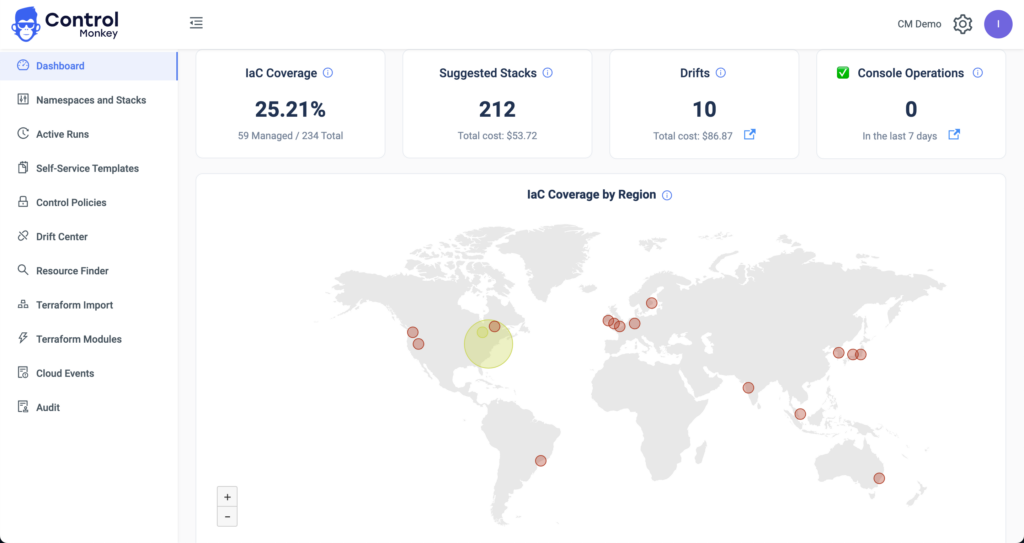 Unmanaged Resources =
Security & Compliance Risk
Validating security and compliance requirements is a lengthly process and doing it manually poses a risk to your company's
Security and Compliance posture.
With ControlMonkey, your DevOps team can govern more resources, and prevent issues before they reach production by setting proactive controls that are validated during the CI/CD phase.
Loved and Trusted by Top Brands:
These DevOps teams keep their Production Secure and Compliant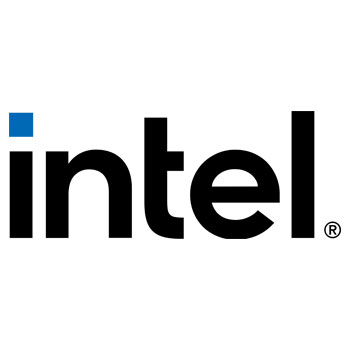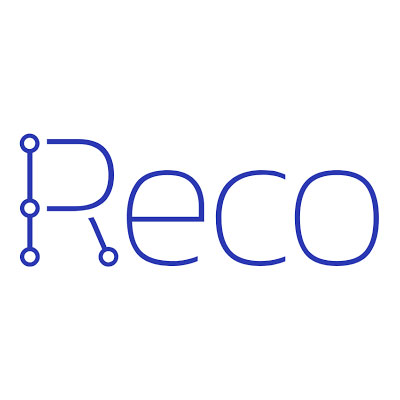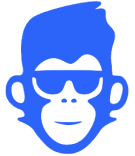 Tools your organization needs for Scale
The ControlMonkey platform is setting the new standard of Cloud Management by enabling DevOps teams to govern their Infrastructure in a proactive way.
Increase Terraform Coverage
Seamlessly shift more of your AWS resources to Terraform in a single click.
Govern more resources and improve your Security and Compliance.
Reduce Terraform migration project time by 75%.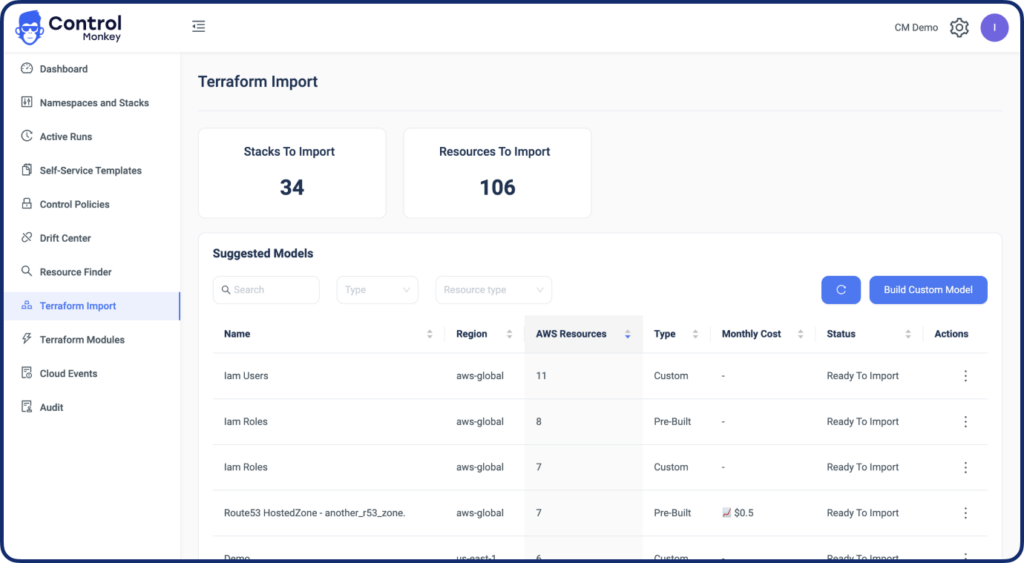 ControlMonkey offers a complete view of your AWS environments.
Gain end-to-end visibility over your assets and if they are managed by Terraform.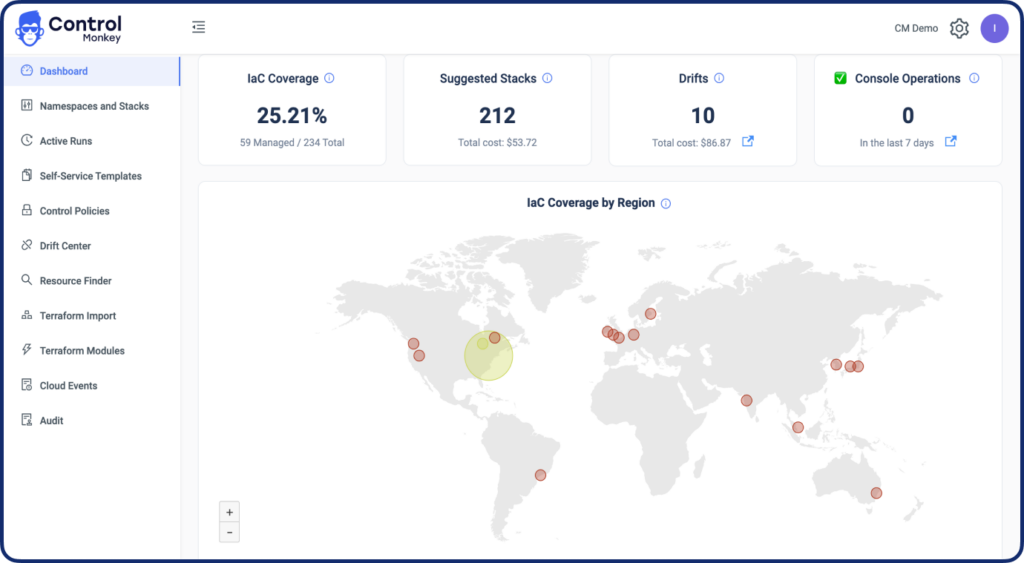 Prevent 90% of Production Issues
Set and enforce Security, Compliance, and Cost policies  during the CI/CD process. 
Prevent production issues before provisioning infrastructure and keep your business Secure and Compliant.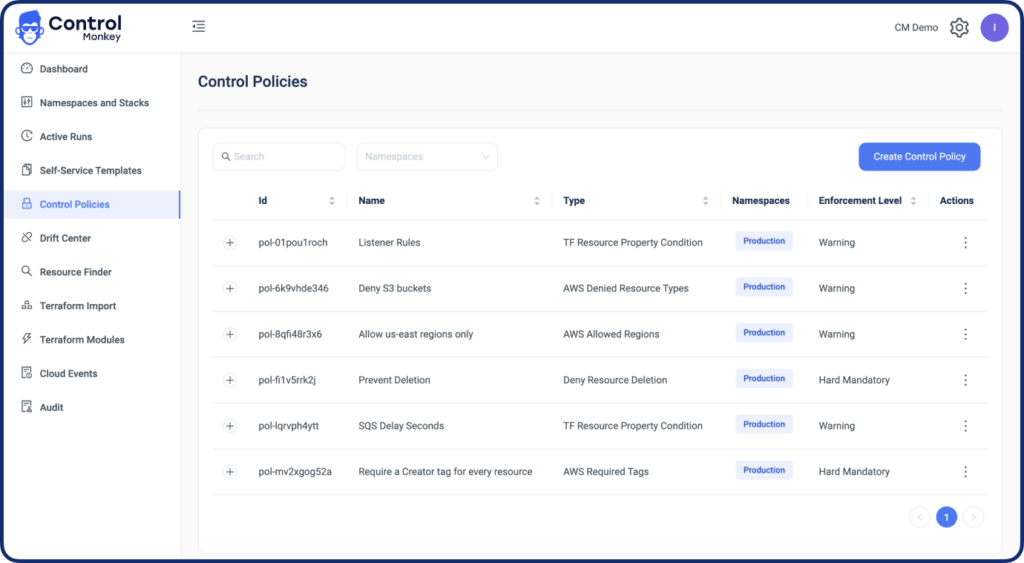 Self-service Infrastructure
Allow Dev and QA teams to launch AWS resources on their own, under DevOps rules and governance. Enable development agility without sacrificing control, while increasing team productivity.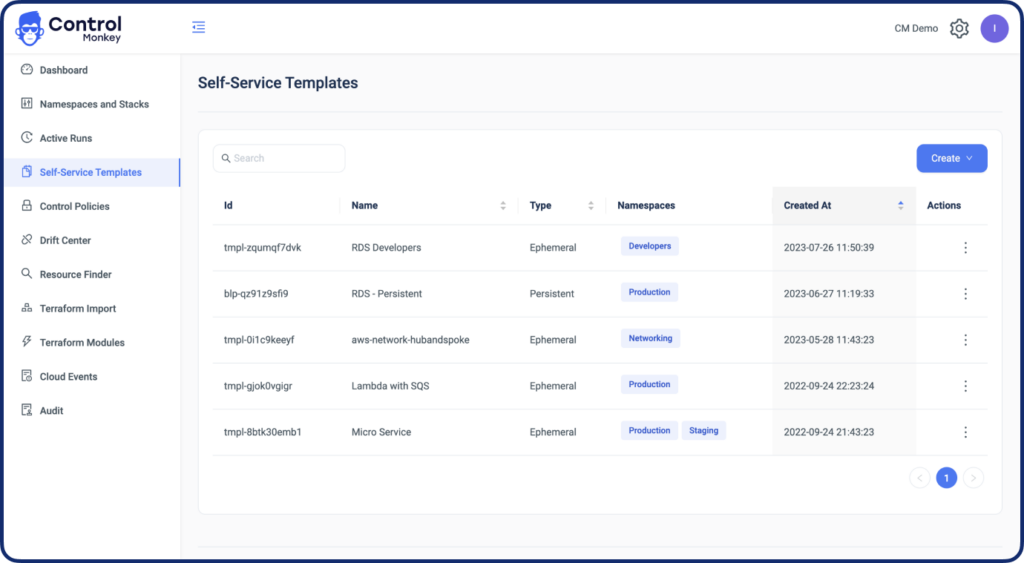 Increase in DevOps Productivity
Needed to shift to Terraform
Less Security & Compliance related issues
These teams can't imagine their stack without ControlMonkey
"ControlMonkey gave us the confidence to start our Terraform migration project and enabled us to shorten the time span significantly while minimizing DevOps hours required to accomplish the task"


"ControlMonkey helped us shift to Infrastructure as Code easily and swiftly, while saving 80% of the migration time. Now we manage our AWS Infrastructure in a GitOps methodology through the ControlMonkey platform, with no ClickOps operations, saving countless hours of the DevOps time for infrastructure provisioning and management."

Doron Gutman
Head of DevOps

"ControlMonkey helped us discover which resources were not managed by Infrastructure as Code and easily migrate them into Terraform with a single click. ControlMonkey shortened our migration project timeline by 53% and saved valuable DevOps hours."

Ron Gruner
VP R&D (Granulate)

"As a DevOps team with members spread across multiple time zones, it was crucial for us to work with one centralized system responsible for modifying our infrastructure in production. Thanks to ControlMonkey's CI/CD solution, we now manage more infrastructure in less time and our productivity has increased by 30%."

Anton Yurchenko
Director of DevOps & Data
"As a company that manages huge clusters of AWS resources, the ControlMonkey Platform and specifically its GitOps pipeline capabilities is an integral part of our infrastructure deployment process, enabling us to shift left our infrastructure policies, best practices, and guardrails to make sure our production environment is stable, compliant and secure."

The Ideal Solution for DevOps Teams