Creating custom Terraform modules is the most efficient way to replicate services on your AWS account.
However, writing the code for the Terraform modules is a long and tedious process for DevOps engineers.
So today ControlMonkey is happy to announce the support of creating Terraform Modules directly from the platform!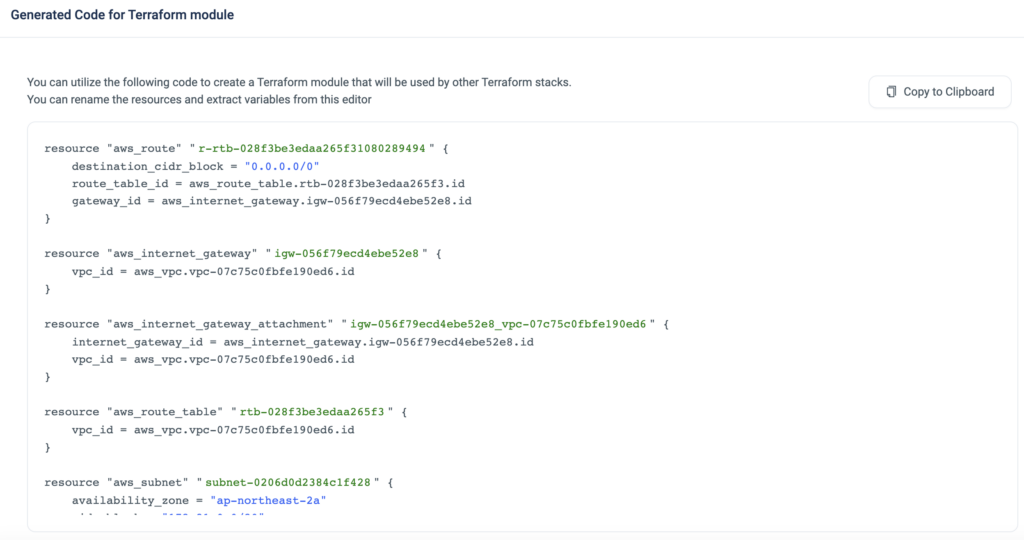 ControlMonkey enables DevOps to create their own custom Terraform modules by easily selecting which AWS resources to bundle together, and in a few clicks ControlMonkey generates the Terraform module code for them.
After the code is generated, users can rename the resources and extract variables if any extra customization is required.
This capability saves DevOps engineers plenty of time by:
Automatically generating the Terraform module code, rather than doing it manually.
Determining the relationship between the resources by leveraging ControlMonkey's
'Smart Stacking' technology.
Replicating resources\environments in a fast and productive way.