Today we are excited to announce the launch of our enhanced resource explorer.
ControlMonkey's resource explorer is a simplified dashboard that helps DevOps teams discover and investigate all of their AWS resources.
With Resource Explorer, you can:
Search for AWS resources per account, region, Resource Type, VPC, and even by tags.
Get an indication of whether this resource is managed by Terraform alongside a 1-click button that opens the resource's corresponding code in your GIT repository.
Get an indication of whether this resource is unmanaged by Terraform alongside a 1-click remediation button for a quick resolution.
Easily see the resource's ARN alongside a 1-click button that opens the resource in the AWS console.
Find related resources. For example: who's using a security group? what IAM users are using an IAM policy?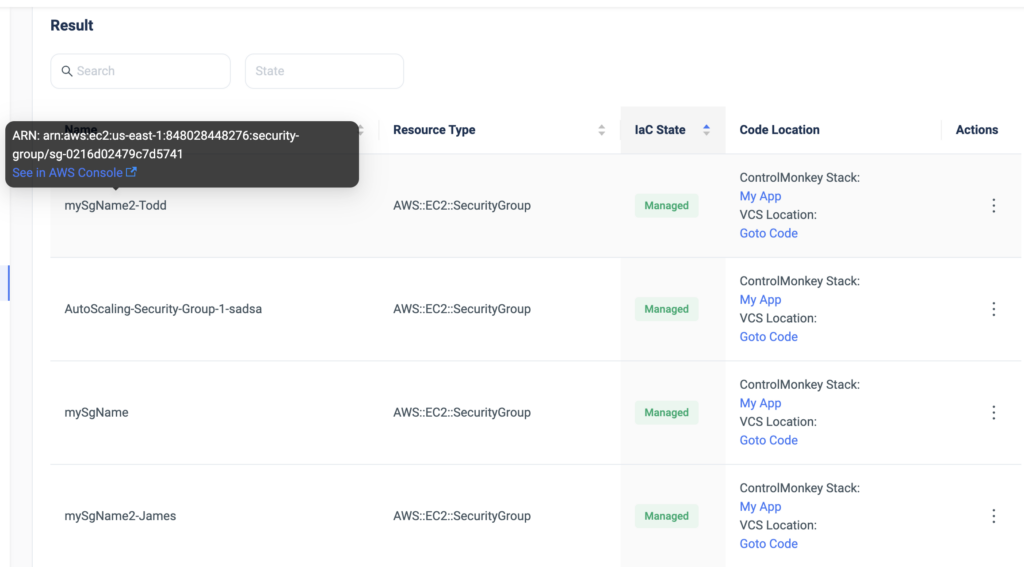 Resource Explorer provides you with complete visibility into your Cloud Infrastructure, saves precious time when searching for resources, and makes sure your Terraform coverage is maximized.
With ControlMonkey, you can seamlessly detect resources that are not managed by Terraform, and in a few clicks you can import those into Terraform code using our 'Terraform Import Engine'.
Our 'Smart Stacking Algorithm' automatically identifies related resources and proactively offers the user to import the entire related stack, rather than importing them one by one.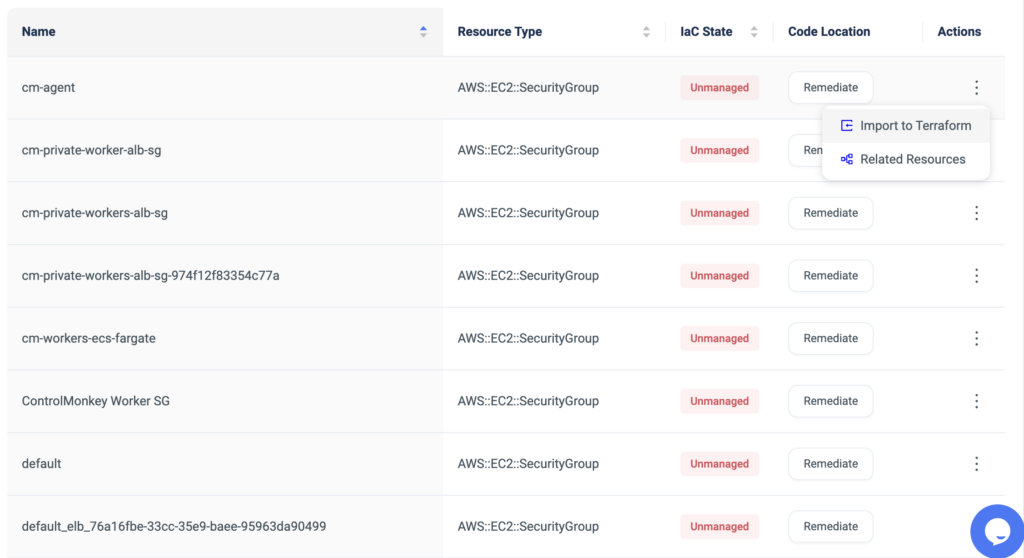 ControlMonkey's Resource Explorer also serves as your Terraform knowledge base, providing your team an easy way to locate Terraform code across your Git repositories regardless to specific team member seniority or tenure within the organization.
Harness terraform to its full potential, maximize your terraform coverage, and achieve secure and compliant AWS environments.